Contractors We Can Help Grow Your Business!

 Florida West Coast Contractors –

Authorized

Applicator Opportunities
9/21- New Business Opportunity Citrus
 County, Florida.
Established residential and commercial Roof-A-Cide® Treatment warranty program. This is an excellent opportunity to become an Authorized Roof-A-Cide® Applicator providing maintenance service to local legacy customers . Grow your company with preventative stain treatment services, proven, and guaranteed solutions. A unique product and application system with quick ROI. Contact us for information.
Why Roof-A-Cide® is the industry leader in roof stain prevention.
•Roof-A-Cide ® Treatment is Safe, cost-effective and easy to apply. This is the stain free roof solution your residential and commercial customers are looking for!
•Eliminates the costly damage to roofs caused by the frequent cycle of high pressure cleaning and use of high concentrations of toxic chemicals. NO More Roof Cleaning!
•Roof-A-Cide® Treatment eliminates; high pressure washing, labor and chemical costs of future cleaning.
•Drive additional sales and maintenance/service department revenues with proven Roof-A-Cide ® products.
Safe on Asphalt Shingles / Concrete or Clay Tile / Stone-coated metal / Slate.
Roof-A-Cide ® is the Only EPA Reg. and Approved solution specifically formulated for Roof Stain Treatment. Tested by Major Roofing Manufacturers; GAF Materials, TruSlate, CertainTeed, Boral Tile, MonierLifeTile, US Tile, Entegra Tile, Metro Roof Products and Gerard Roofing Technologies.
Roof-A-Cide ® Treatments applied every few years will keep your customers roofs looking like new. Guaranteed to remain stain free for at least 2 Full years.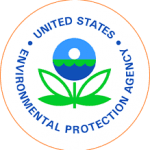 Authorized Roof-A-Cide® Applicators are licensed and trained to safely clean asphalt shingle and stone coated steel roofs with Roof Restore® Cleaner. Barrel, flat clay and concrete tile roofs are cleaned only with water. Your technicians are trained on site, in the safe handling and application of our Guaranteed stain treatment.
A fine spray application every few years prevents stains, mold and fungus on clay, concrete barrel or flat tile, asphalt shingle and rolled roofs, slate and stone-coated steel roofing systems. Keeps the roof mold stain free. Roof-A-Cide® Eliminates roof cleaning.
Contractor – 

Roof-A-Cide® Applicators enjoy:
Low entry cost to become an Authorized Roof-A-Cide® Applicator.
Quick ROI, Unlimited Growth and Residual Income – Grow Your Customer Base.
Product Protection – our products are not sold in home, hardware stores.
No inventory requirement.
Professional Training in the use of spray equipment, safe handling and proper application of Roof-A-Cide® products.
Ongoing marketing, customer referrals and technical support.
Contractor information, please call 877-258-8998 or e-mail: info@roof-a-cide-west.com