West Central Southwest Florida Contractor –
Authorized Applicator Opportunity

We Can Help Grow Your Business! Contact us today.
Treat and protect your customers roofs with Roof-A-Cide® Treatment the industry leader in roof stain prevention.
•Roof-A-Cide ® Treatment is Safe, cost-effective and features a 2 year warranty. This is the stain free roof solution residential and commercial customers are looking for – NO More Roof Cleaning!
•Spray on application eliminates the costly damage caused by the frequent cycle of high pressure cleaning and harmful use of high strength chlorine and toxic chemicals.
•Custom∗ Roof-A-Cide® Drone Treatment system saves time and labor, no walking on roof. Drive recurring revenue from maintenance services with safe, proven, Roof-A-Cide ®.
Safe on Asphalt Shingles, Concrete, Clay Tile, Stone-coated metal, Slate.
Roof-A-Cide ® is the Only EPA Reg. and Approved solution specifically formulated for Roof Stain Treatment. Tested by Major Roofing Manufacturers; Crown, GAF, CertainTeed, Boral, US Tile, Entegra Tile, and Gerard Roofing.
Roof-A-Cide ® keeps your customers roofs looking like new. Guaranteed to remain stain free for at least 2 Full years.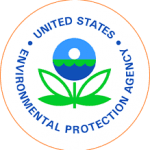 Authorized Roof-A-Cide® Applicators are licensed and trained to safely clean asphalt shingle and stone coated steel roofs with Roof Restore™ Cleaner. Barrel, flat, clay and concrete tile roofs are cleaned only with water. Your technicians are trained on site, in the safe handling and application of our Guaranteed stain treatment.
A fine spray application every few years prevents mold and fungus infestation on; clay tile, concrete barrel or flat tile, asphalt shingle, slate, and stone-coated steel. Roof-A-Cide® keeps the roof stain free.
Contractors –  Roof-A-Cide® Applicators enjoy:
Low entry cost to become an Authorized Roof-A-Cide® Applicator.
Quick ROI, Unlimited Growth and Residual Income – Grow Your Customer Base.
Product Protection – our products are not sold online, retail in home improvement, roofing supply / hardware stores.
No inventory requirement.
On-site technical training in the safe handling and proper application of Roof-A-Cide® products and calibration of recommended roof cleaning and application equipment.
We support application spray equipment, pump repair part kits.
Ongoing marketing, customer referrals and technical support.
Optional drone equipment ∗Custom designed applicator drone system, flight training, parts, repairs and technical support package. Drone shreds application time and labor, no walk on. Built by specialty equipment vendor to order.
 Please call 877-258-8998 or e-mail: admin@roof-a-cide-west.com