Roof Cleaning

Equipment  
Roof cleaning and Roof-A-Cide® application equipment is specially designed for service professionals, custom built and calibrated with quality components. Enables Authorized Roof-A-Cide ® Applicators to efficiently clean and safely treat all asphalt shingle, stone-coated steel, slate, concrete, barrel or clay tile roof. Contact us. 
Roof cleaning equipment, features a high volume, chemical pump with pressure regulator. System delivers a gentle spray for the safe application of Roof Restore® cleaner, HVLP rinse and Roof-A-Cide® stain treatments. Drone sprayer system equipment can also be custom built for safe, efficient treatment application without walking on roof.  
Compact system will reduce technician time on roof and saves on labor costs. Equipment built to specifications will be installed on your trailer, enclosed van or truck.
       Authorized Roof-A-Cide® Applicator equipment systems
Advanced Cleaning Solutions in Ft. Myers, Fl displays company information and service signs on open wheel tandem trailers for their roof cleaning and Roof-A-Cide® stain treatments.  
---
Hoover Pressure Cleaning in Northport, Florida, safe roof cleaning and Roof-A-Cide® Stain Treatment equipment mounted on a portable skid system and trailer combination.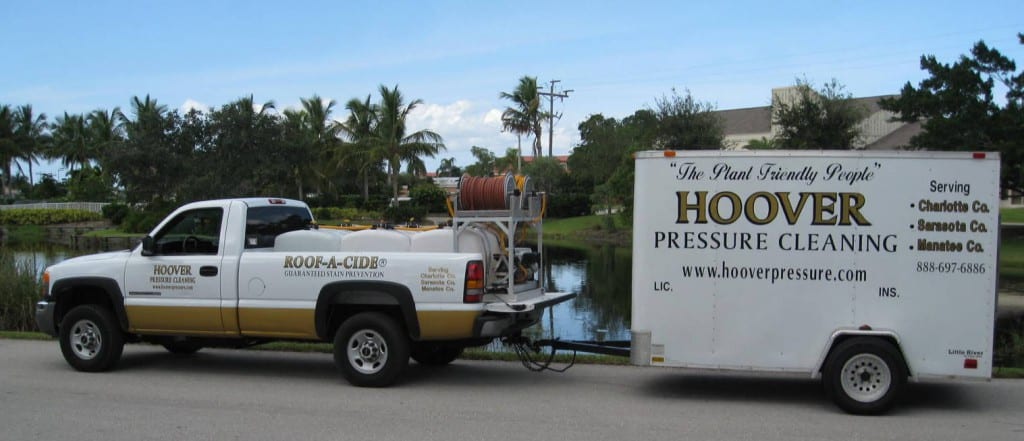 Perry Roofing in Gainesville, Florida supplied a custom built trailer for fitment of spray equipment. A fabricator and parts supplier installed standard and additional equipment including, two pressure washers, extra length hoses and motorized hose reels. Ladder and storage racks were fitted at a later date.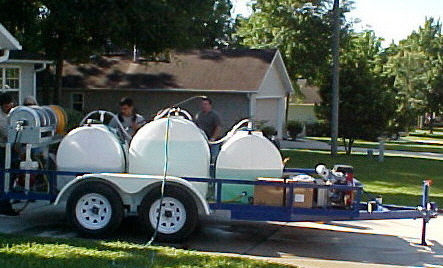 Avery Roof Services of Sarasota, FL new service truck set up for roof cleaning and Roof-A-Cide® Treatment. A well designed system for efficient operation by trained technicians. Multiple pumps, hose reels, easy access tool, ladder racks and chemical storage compartments and large water tank.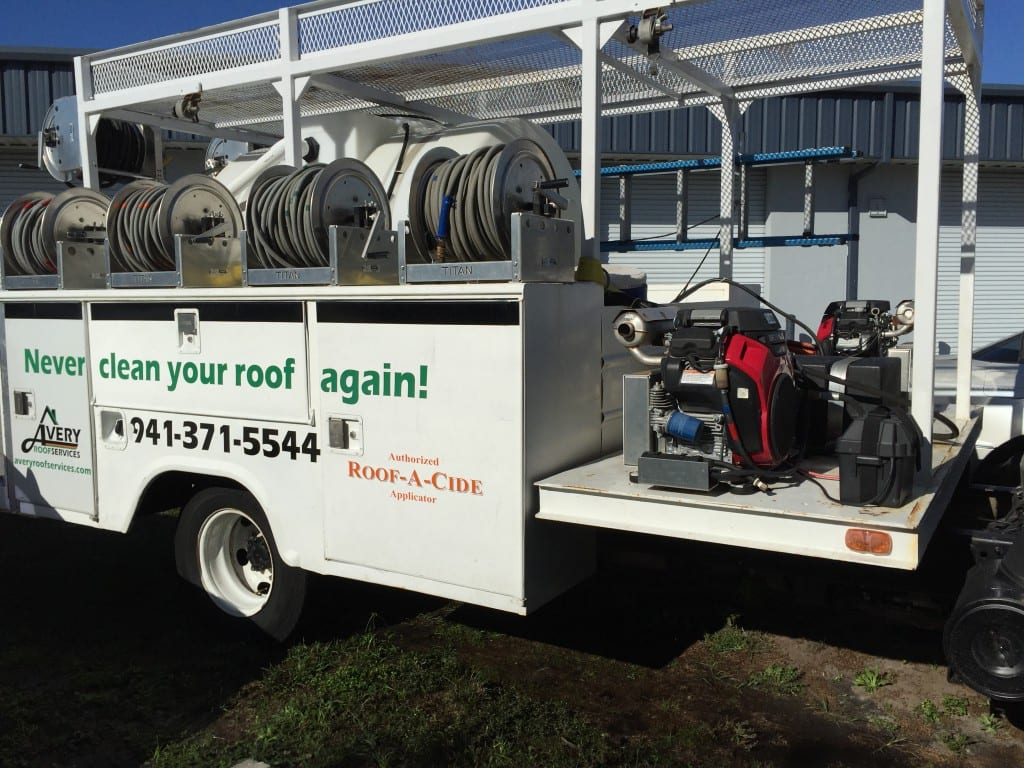 ---
EcoGreen Exterior Cleaning designed and custom built their vehicles for applicator services. Roof-A-Cide®  Drone application requires no walking on roof.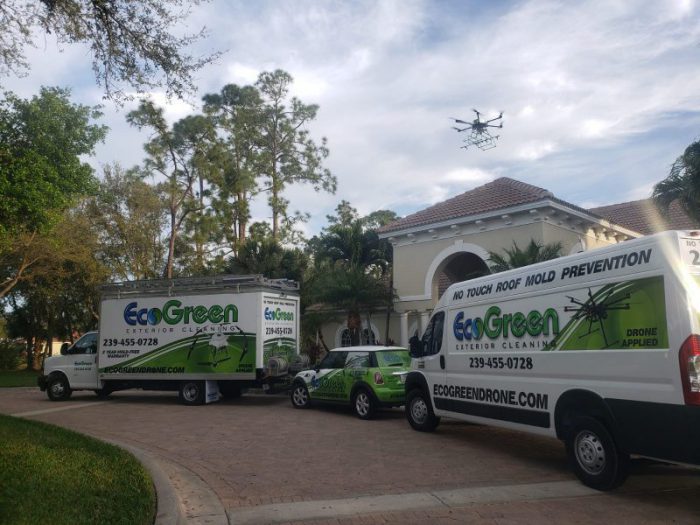 All Authorized Roof-A-Cide® Applicators are licensed and professionally trained and equipped to service residential communities and commercial properties.
For more information, please call at 877-258-8998 or e-mail: admin@roof-a-cide-west.com