Authorized Roof-A-Cide® Distributor
Stain Prevention – Mold, Algae Treatment
Protects Clay Tile, Asphalt Shingle, Concrete, Slate, Stone-coated Metal

Roof-A-Cide® Stain Treatment Eliminates the damaging cycle of frequent roof cleaning with harsh toxic chemicals and high pressure methods.
Since 1992, Roof-A-Cide is the industry leader in Roof Stain Prevention and Only EPA Registered and Approved Stain Preventative Treatment for Roofs!  We Make Roof Cleaning Obsolete!
Roof-A-Cide is non-toxic and Roofing Manufacturer tested for use on; Clay Tile, Concrete Tile, Asphalt Shingle, Slate and Stone-coated metal. Helps to maintain surface reflective levels and lengthen the service life of the roof. Safe for people, pets, and plants.  
Authorized Roof-A-Cide® Applicators Safely Treat and Prevent Mold, Algae and Stains. Professional roof cleaning and stain treatment services for; Homeowners, property managers, residential communities and commercial properties.
NEW – Drone Services – State-of-the-art, hexacopter drone sprayer application system guided by FAA Certified pilot. Spray on treatment requires NO walking on roof. A light spray every few years is all it takes to keep your roofs clean and looking great.
Roof-A-Cide® Treatment is BETTER than Roof Cleaning and the most cost-effective solution available. Homeowners, your community roofs will look like new, stain free, year after year. 2 Year Warranty. The Treatment is the Cure!™
Contact Authorized Roof-A-Cide® Applicators for Service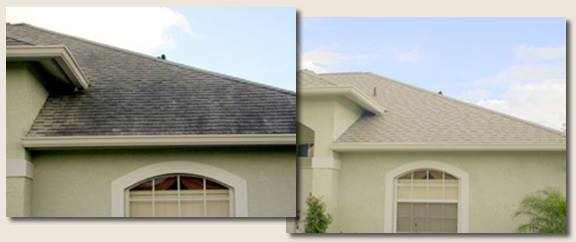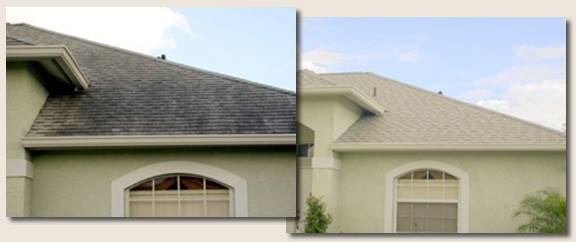 Property managers, we now offer – Proactive Roof Maintenance Solutions™, our 1 hour, DBPR approved CE course. Please contact us to schedule.
---