Video – Roof Restore® Cleaner 
Roof Restore® Cleaner, safely removes mold and black stains from asphalt shingle and stone-coated metal roofs, found throughout 80% of the US.

Roof Restore® Cleaner is 100% Bio-degradable, specifically formulated as an Environmentally Safe GREEN PRODUCT, for use on asphalt shingle and stone coated steel. Does not contain any harsh chemicals including; Chlorine, sodium hydroxide (Lye), sodium hypochlorite or TSP – providing the Safest Alternative to costly repairs and damage caused by repeated chemical roof cleaning!
Applied with a light spray to roof, quickly removing all algae, mold and black stains and gently rinsed. In minutes, the roof is clean and restored to it's original color. Contractors we have the Safe, Cost-Effective and  Guaranteed products Your Customers are looking for. Contact us.
   Video – Roof-A-Cide® Treatment Application  
Roof-A-Cide  Stain Treatment is applied to a dry roof with a light spray, chemically bonding to and protecting the roof. No rinsing. Controls and Prevents growth of algae, mold, fungus and black stains, resulting in costly roof repairs or premature replacement. Eliminates future roof cleaning.
Roof-A-Cide ® Treatment is the industry leader, proven performance for more than 25 years. From individual homes to whole communities of more than 1,000 homes, each roof treated with Roof-A-Cide is Unconditionally GUARANTEED to remain free of mold, fungus and black stains for 2 Full Years!  "The Treatment is the Cure".™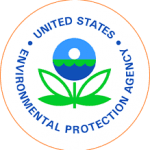 Contractor, Applicator information, call 9am-5 pm, M-F toll free: 877- 258- 8998 or e-mail: info@roof-a-cide-west.com