Painting and Property Maintenance         Contractor Opportunities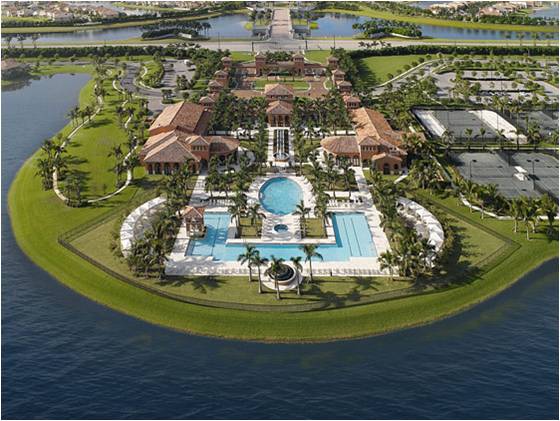 Painting & Property Maintenance Contractors serving Florida HOA & Condo Communities we have Authorized Roof-A-Cide® Applicator opportunities in Tampa Bay, Pasco & Polk Counties. We would like to hear from you. Please contact us at 877-258-8998.
---
The Roof-A-Cide® Stain Prevention System, is the Only EPA Approved Algaecide-Fungicide Treatment specifically designed to prevent algae growth, mold, moss, mildew, fungus and stains. Protects the roof. Safe for use on Asphalt Shingle, Concrete, Clay and barrel Tile, Slate and Stone coated steel roofing. The most cost-effective, long term solution to prevent roof stains, and eliminate frequent pressure cleaning and the use of harsh chemicals. 2 Year Unconditional Guarantee. 
The costs of roof repair damage and premature roof replacement in compliance with new building codes, caused by repeated high pressure or harsh chemical cleaning, have motivated the educated consumer to seek a viable and safer alternative. Homeowner Associations, Community and Property Managers now aware of the long term protection and cost-effective benefits of Roof-A-Cide® Treatments, are requesting our products for use on their roofs.  
"DON'T LEAVE INCOME ON THE ROOF™"
Stay ahead of your competition and retain your valuable customers. Don't miss another opportunity because your company does not offer Roof-A-Cide® Treatment. Give us a call today. We can help grow your business.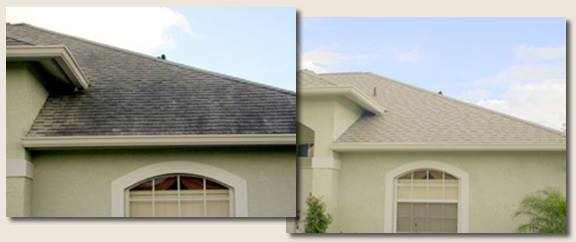 Roof-A-Cide® Treatment is applied with a light spray to a dry roof, NO rinsing. Eliminates harsh chemical or chlorine cleaning for the life of the roof. Retreatments keep the roof clean and free from algae, moss, mold, mildew, fungus and stains. 
Roof Restore® Cleaner is applied with a fine mist to a dirty roof with 60 psi. and within minute's algae, moss, mold, mildew and fungus will be washed away with a gentle water rinse – restoring the roof to its original color!      
 For more information, please call 877- 258-8998 or e-mail: info@roof-a-cide-west.com
 9/11/2001 – We Will Never Forget